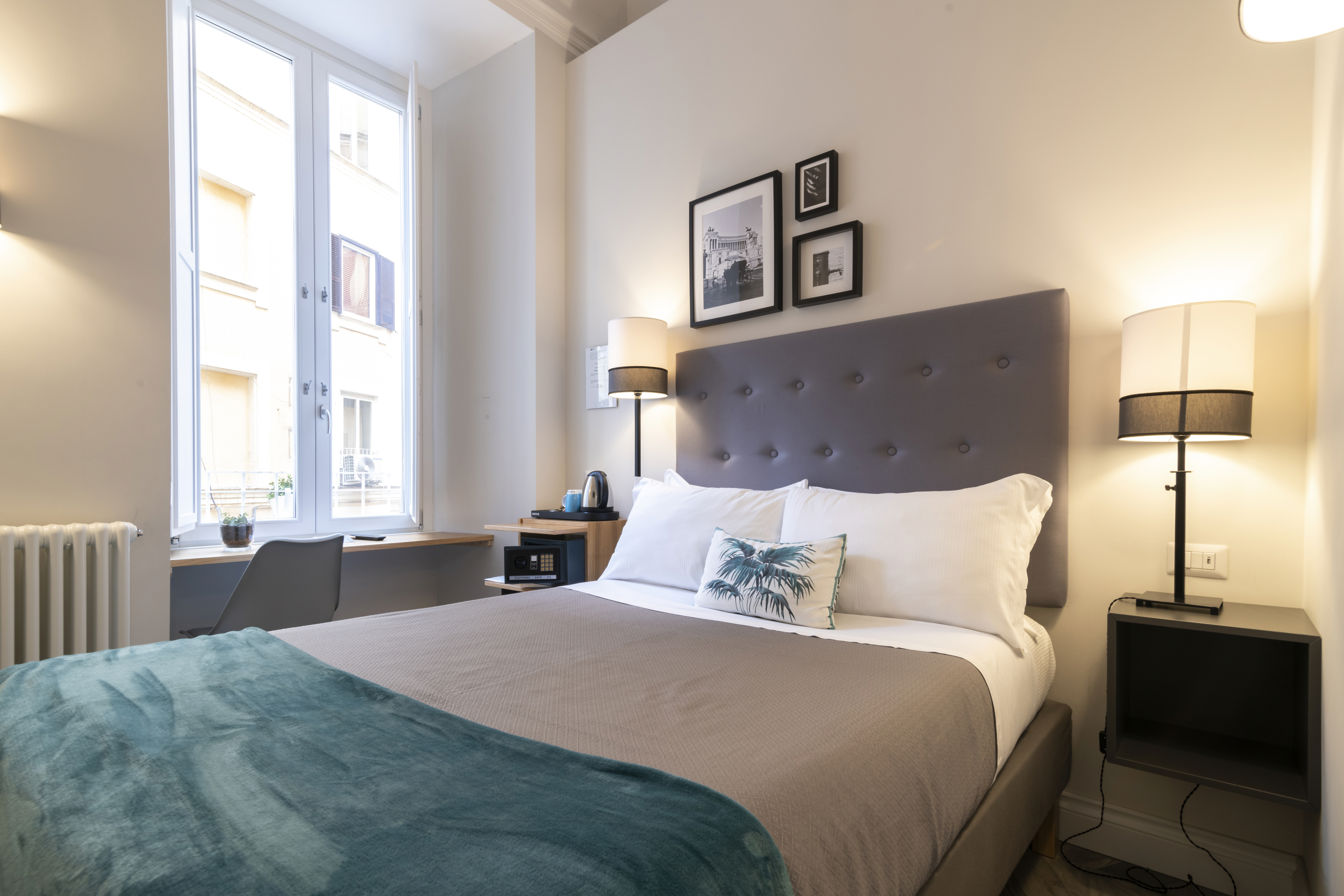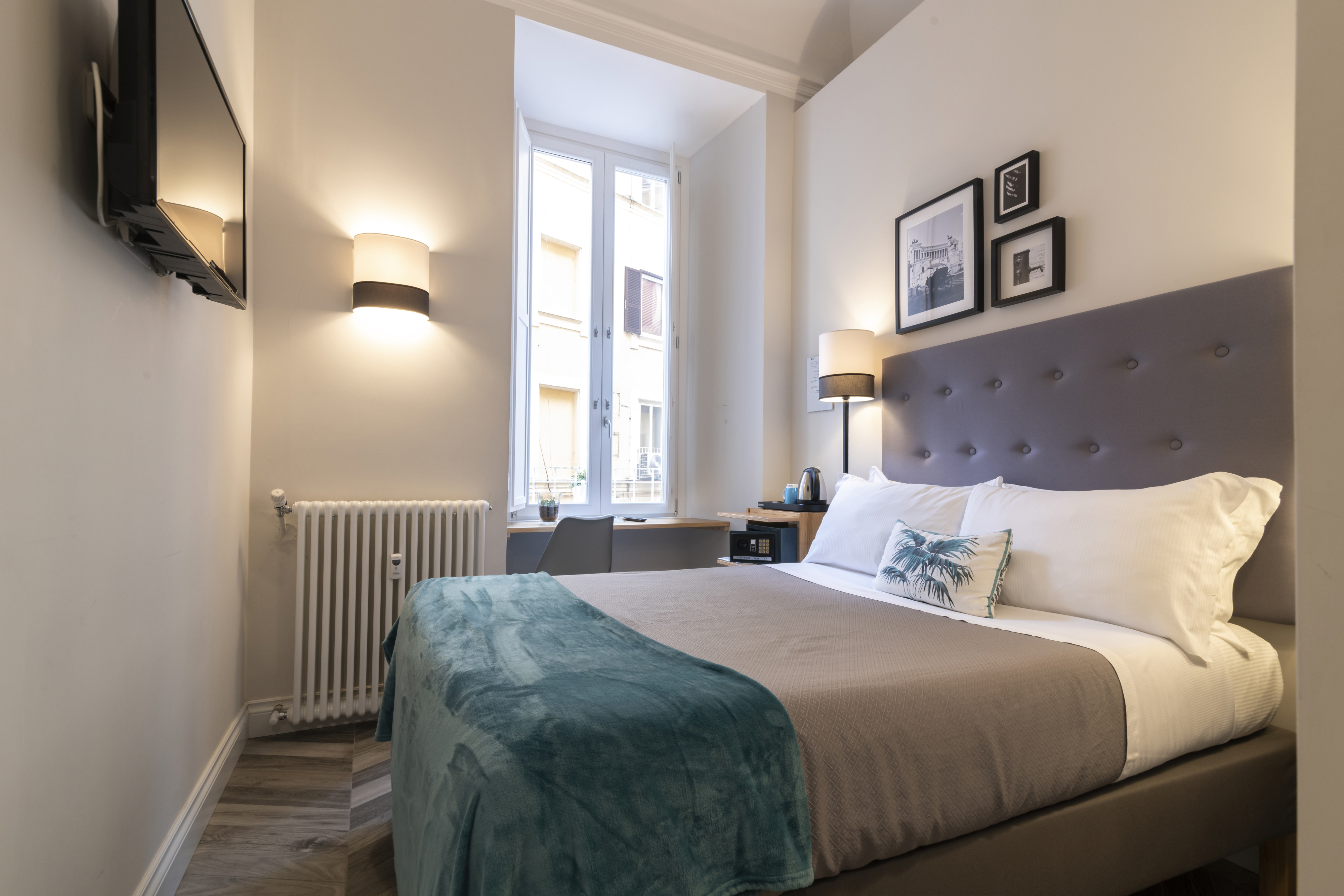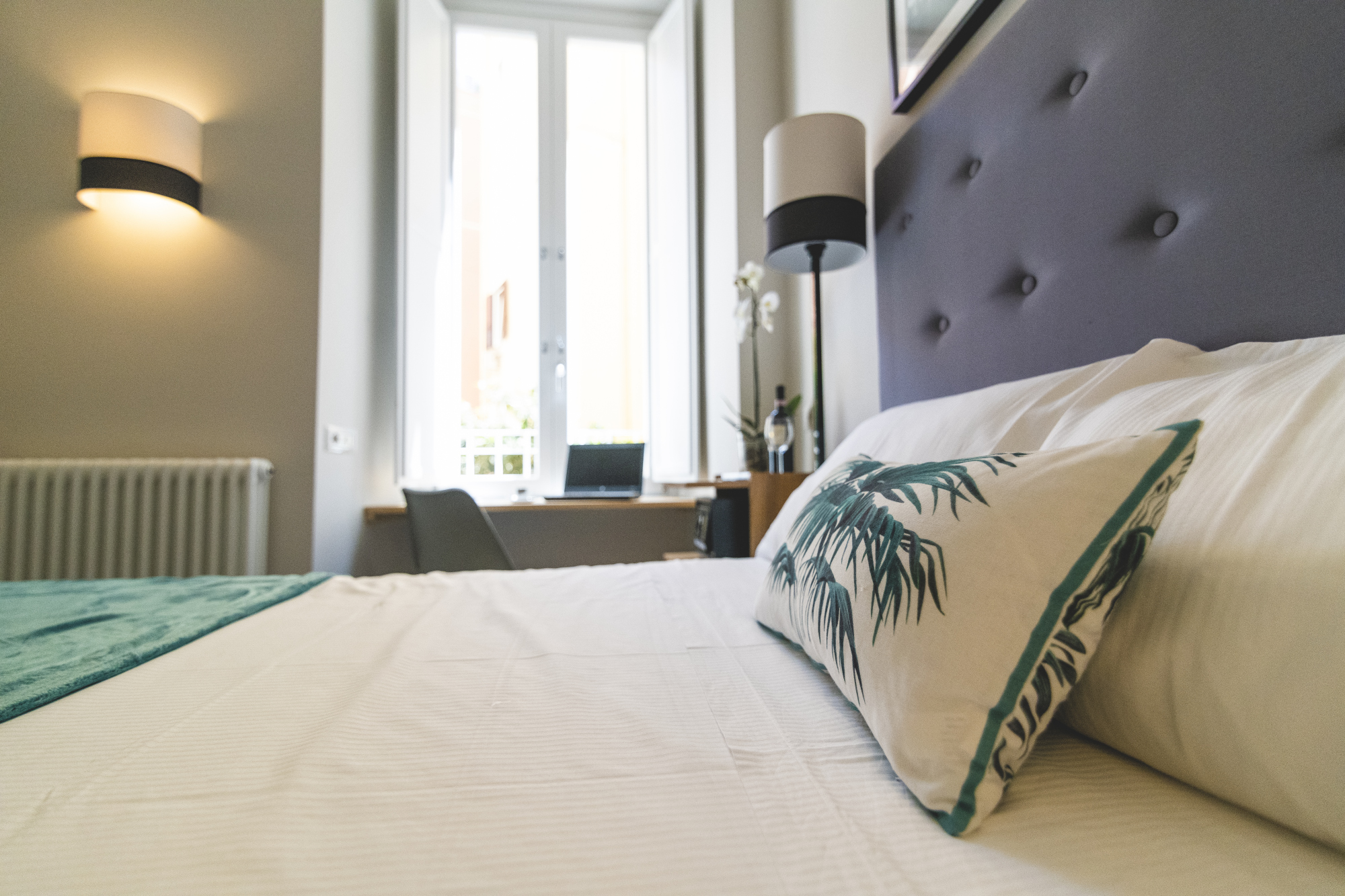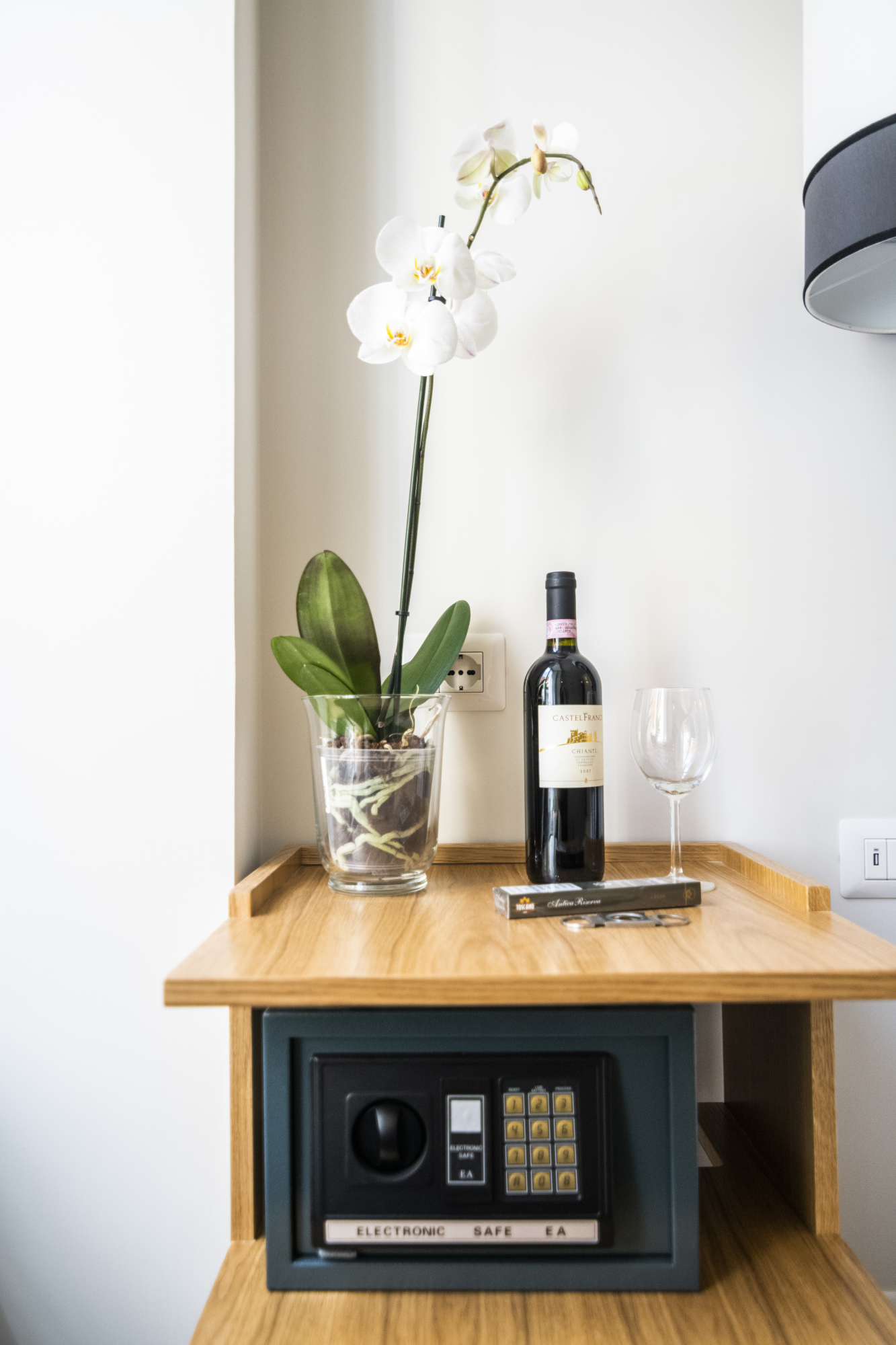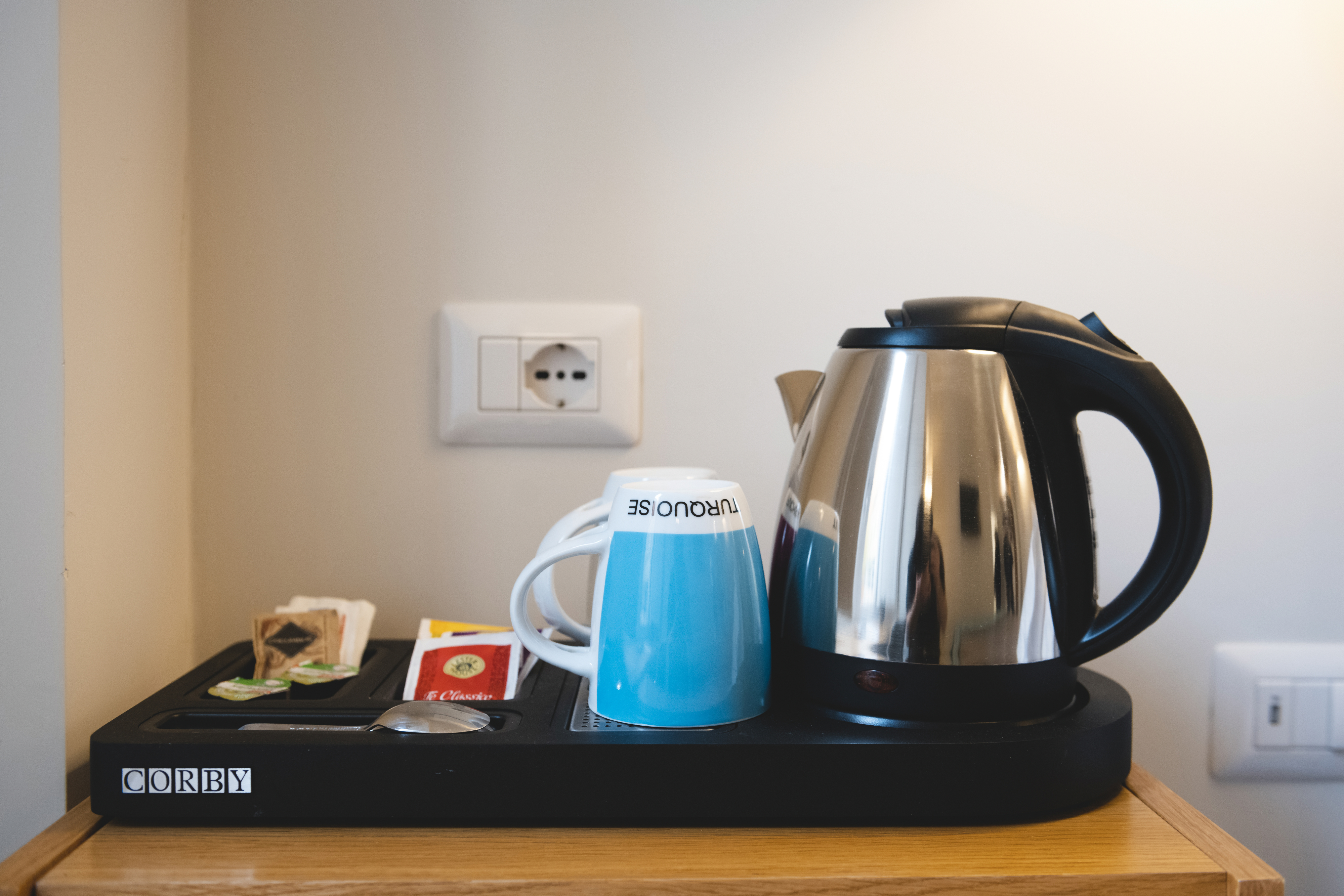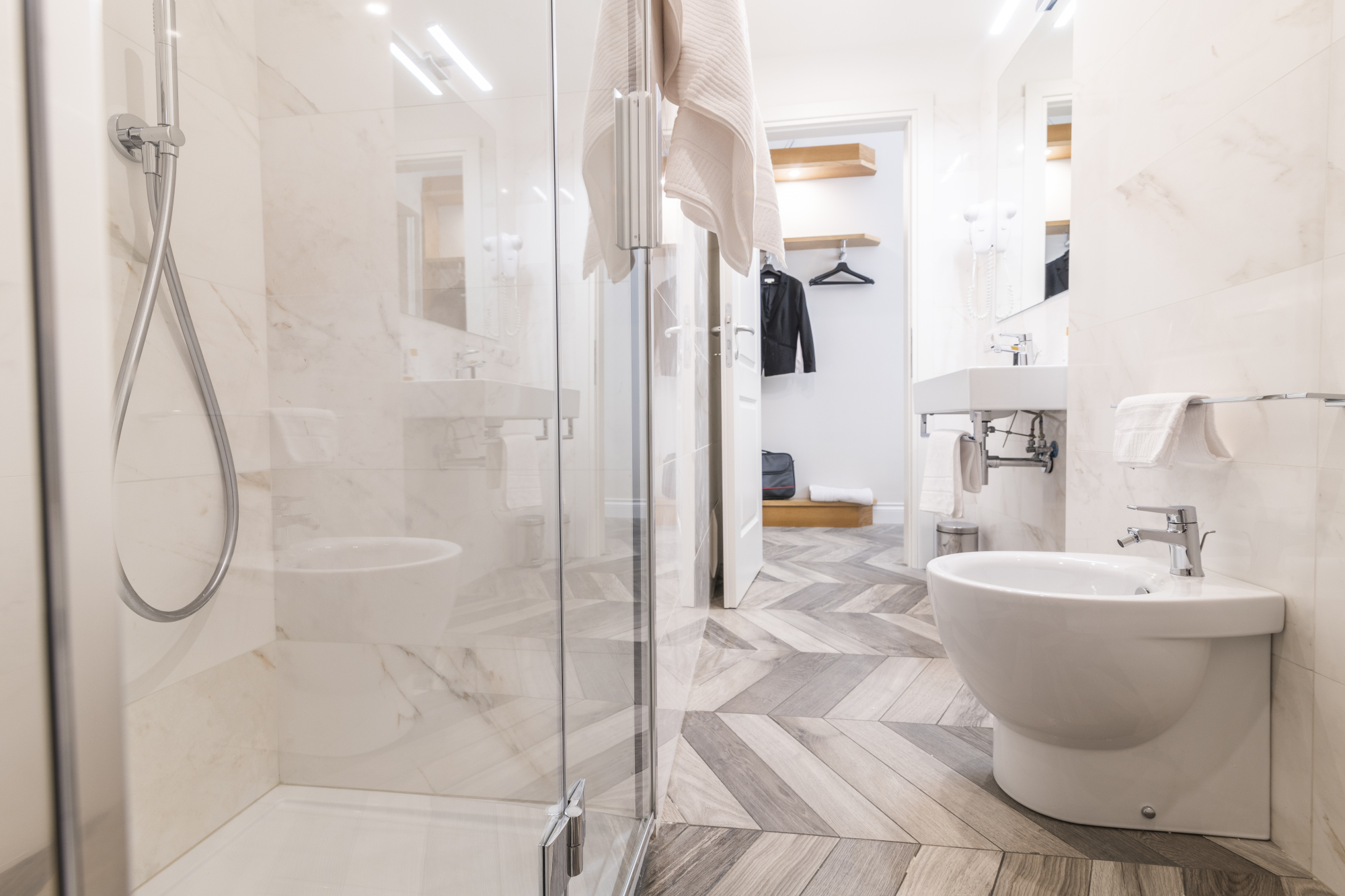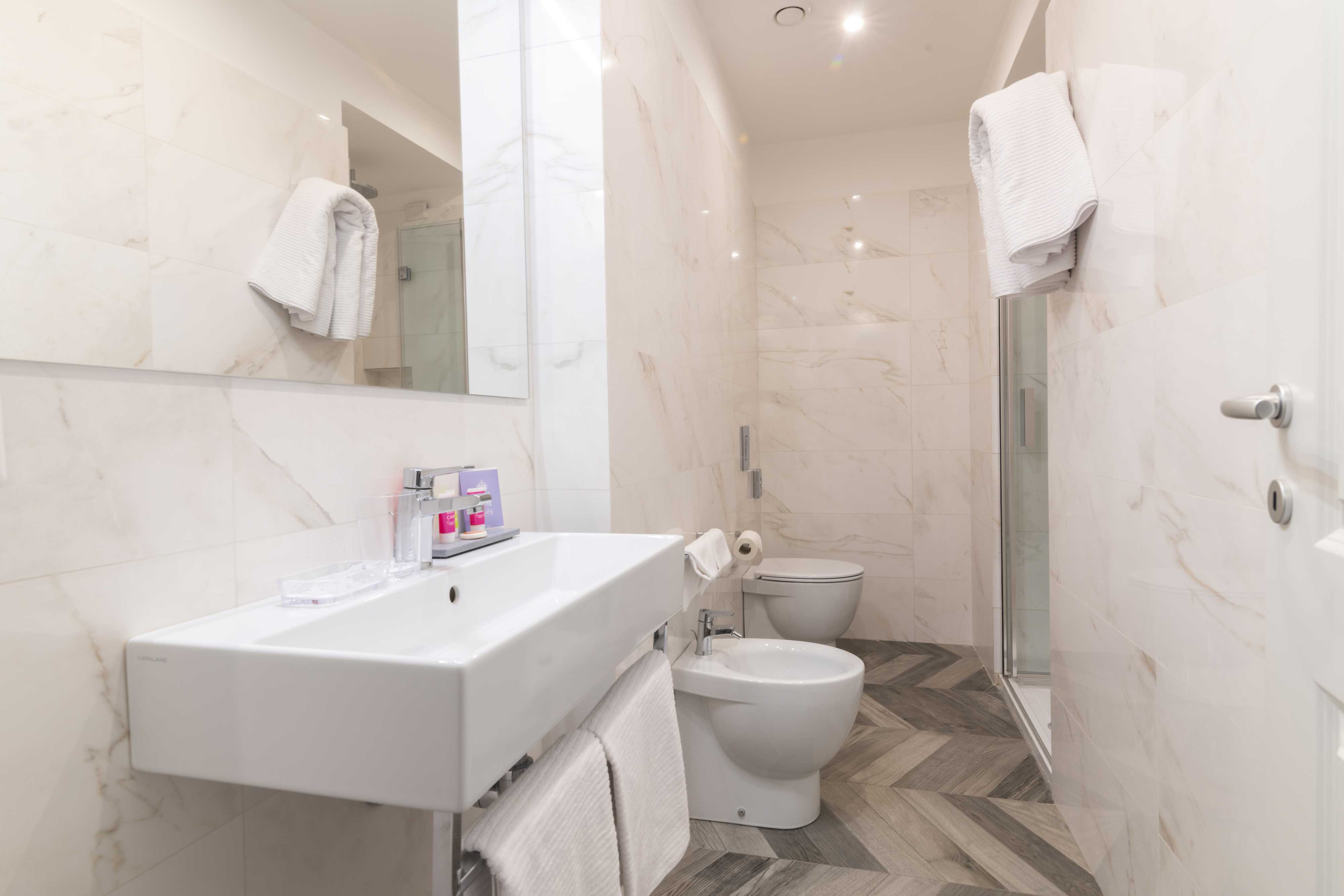 The Budget room of the Eccelso Hotel that overlooks the suggestive setting of San Pietro is large and spacious and equipped with the best comforts to make every business or leisure stay one of a kind.
About 16 mq, the room has a French double bed covered with an elegant fabric bedspread.
The contemporary and linear furniture ensures maximum comfort from all points of view, allowing you to optimally place all the work tools.